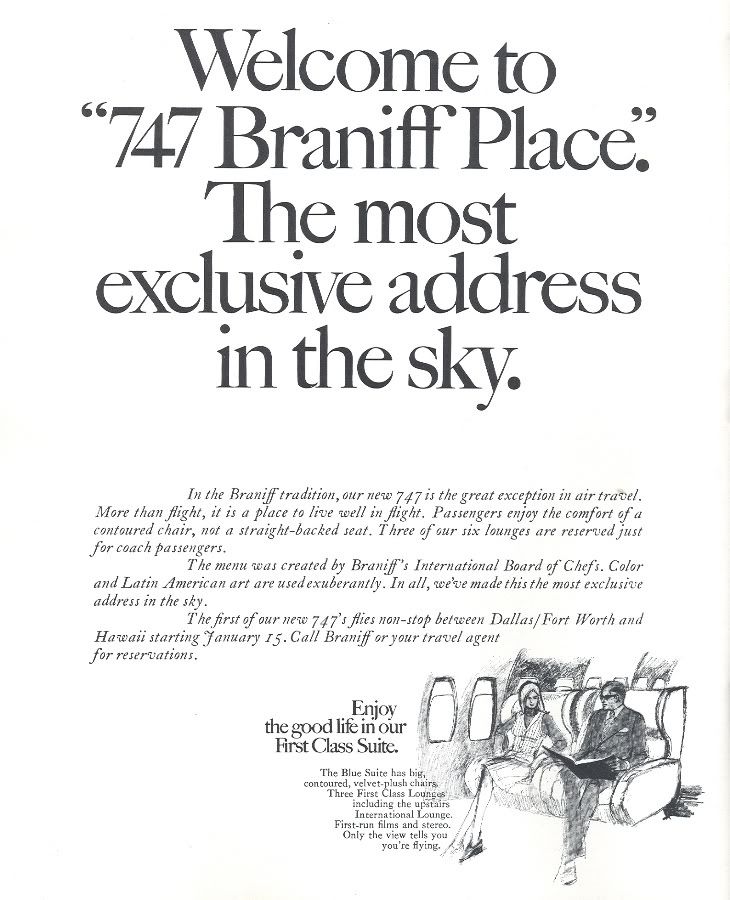 "747 Braniff Place" the ORIGINAL "Great Pumpkin"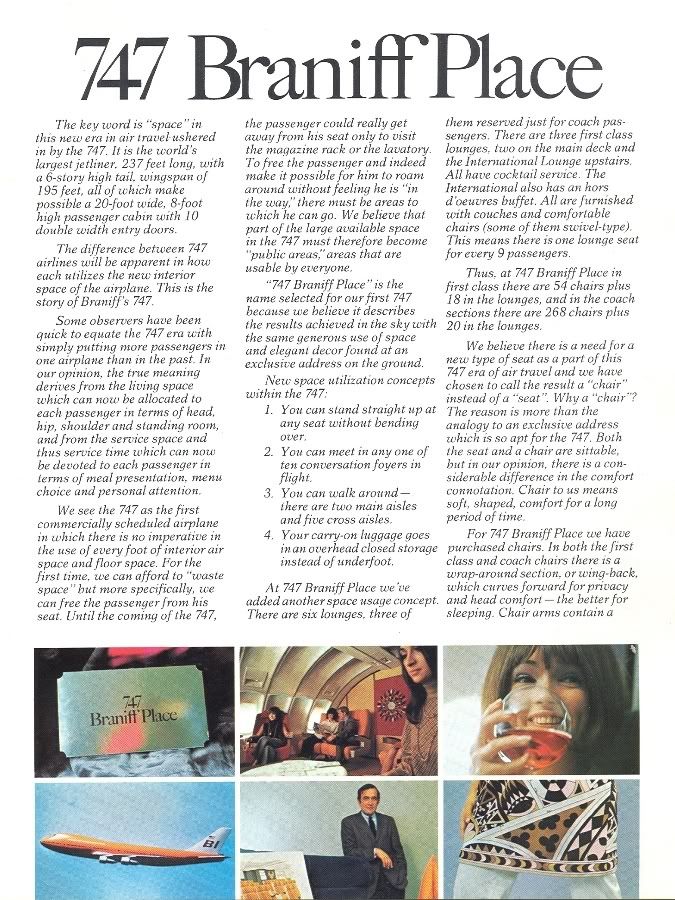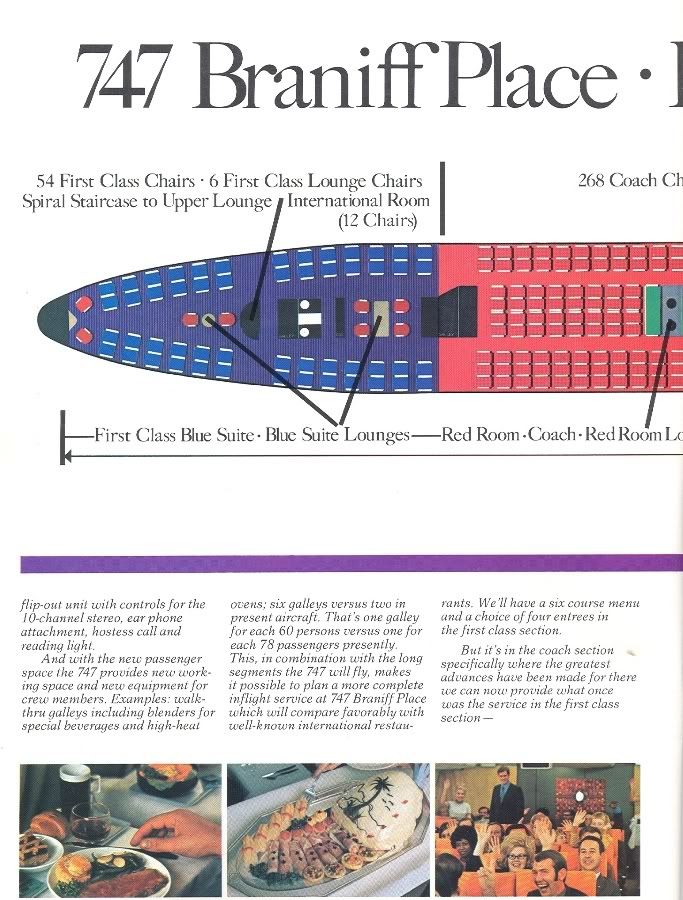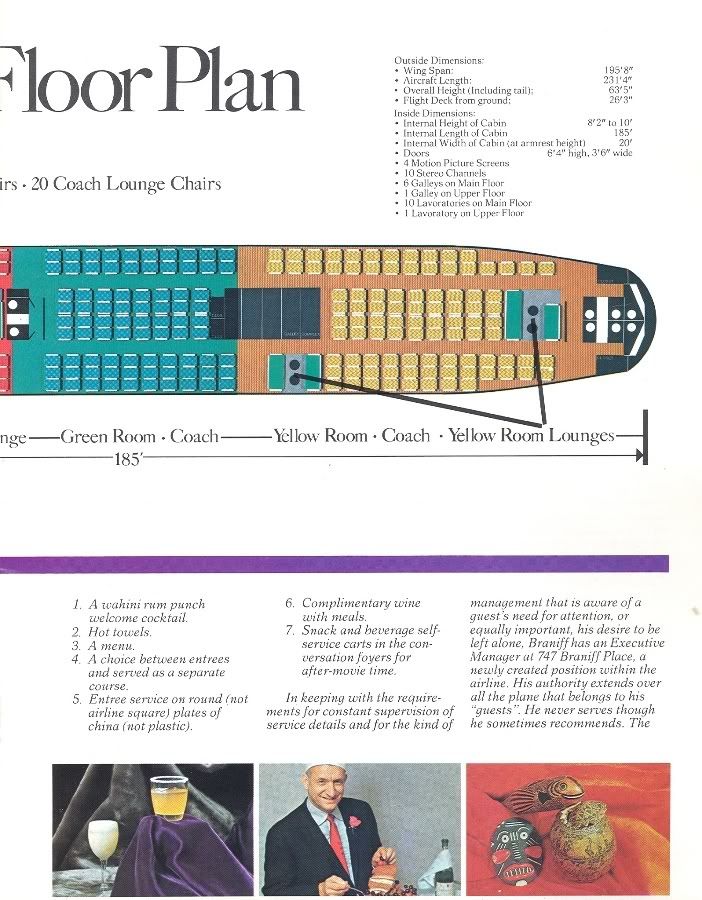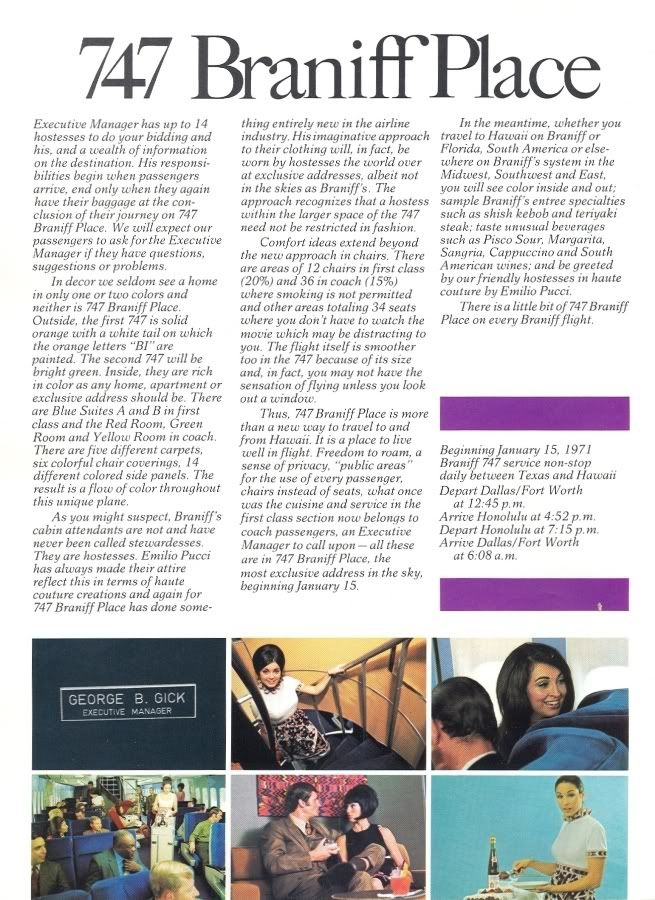 N601BN was the 100th 747 from Boeing.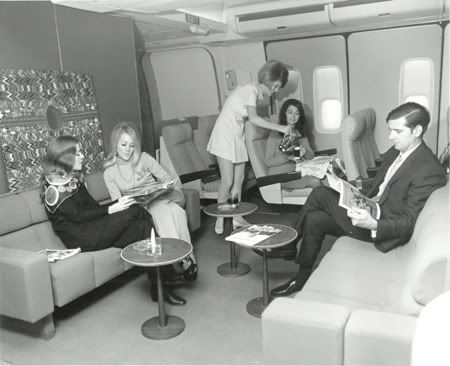 One of the
COACH
lounges on "Braniff Place."
This kind of room would be unheard of today!
Sevice onboard was ALWAYS First Class (even in coach)
The Yellow Roses are for "The Yellow Rose of Texas"
"Fat Albert's/747 Braniff Place" Galley
601 at D/FW in the late 1970s
Photo Copyright The Braniff Pages and Neiman Marcus
N601BN was sold to "Tower Air" in 1983, and flew with them until the 1992.
601's Last Picture
Headed for retirement
Close this window to return to
The Braniff Pages