Scroll down to see entire picture and description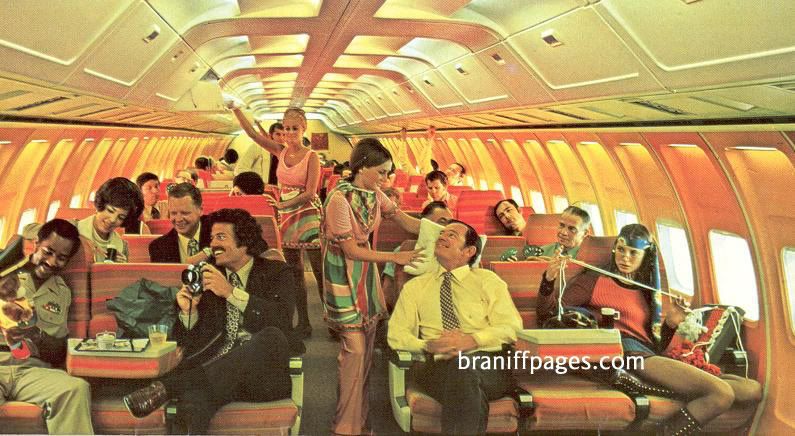 Braniff International Boeing 727.
The Interior of the new "727 Braniff Place"
The 1971 design featured new "sculpted" overhead compartments, new window panels, and new Orange and Pink wool seat fabric.

Hostesses wore Pucci IV.

We actually have some of this seat fabric we obtained from The "Clipped-B's" (Retired Hostesses' Organisation) in our Archives.



Actual 727 "Braniff Place" fabric

"The Braniff Pages" Collection




A Braniff 727 painted in the new "Two-Tone" Scheme.
From "727 Braniff Place" Brochure

Close this window to return to The Braniff Pages