Italian designer Emilio Pucci greeting Braniff flight "Hostesses" in Dallas.
The "Hostesses" are wearing his new Braniff "Air Strip" flight outfits.



Pucci designs a second wardrobe in 1966-7 for flight hostesses.
This includes a very "loud" Mandarain print and skin tight pants
According to Pucci, the print was supposed to be "mini-flags" representing every country Braniff served.



Braniff Hostess in Pucci II on a "PAC-MAC" flight 1968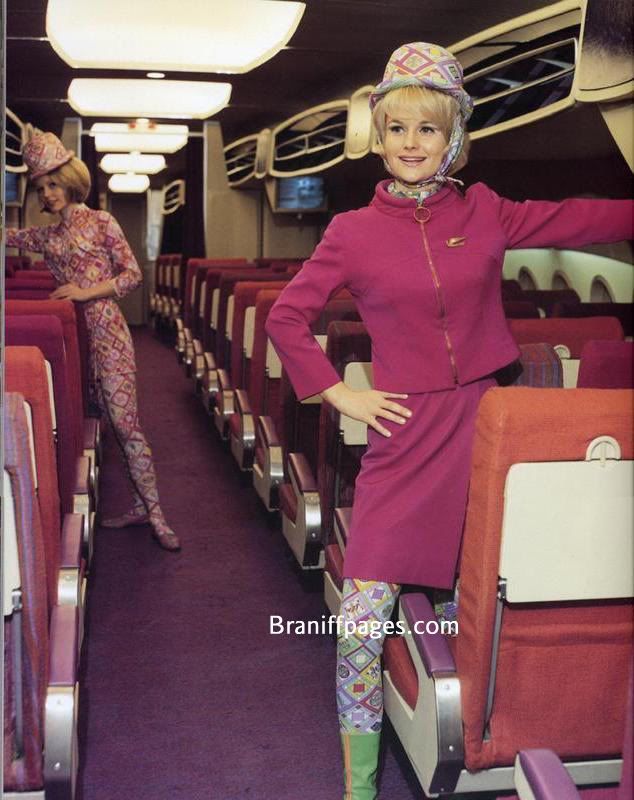 Braniff Hostesses in Boeing SST Mock-Up

Close this window to return to The Braniff Pages